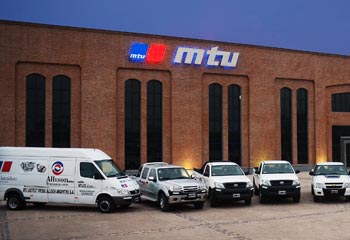 In Mtu Detroit Diesel Allison Argentina we combine the prestige of the great trademarks we represent with a premium service, according to our customer demands.
Professionalization, logistics and equipment allow us to assist all parts of the country. For this we have:
- 24 hour call center for inmediate response of clients requests.
- Technical diagnosis for job evaluation, to define the type of procedure, depending on the level of complexity of each case.
- Fully equipped vehicle fleet, ready to asssit and perform in field services. We have appropriate units for each type of job, with capacity to handle the demands of every engine or transmission.
- Pick up and delivery service, door to door.